Discordance, the Nine Inch Nails discord server
was launched April 28, 2022 in the hours before the first live nin shows of 2022. Since then, there has been a flurry of activity that includes interaction and news from the band themselves. In order to archive and preserve significant posts and media from band members and staff, we will be sharing these posts here on the nin hotline. We will rely on user posts in the discordance thread on echoing the sound (
https://www.echoingthesound.org/community/threads/6492-nin-official-discord-server
). We're happy to shout out any one who helps in the preservation of this fleeting format.
If you are new discord and want to join the nin server, you will have to get verified. See the first post in the above thread for directions. Some highlights we've seen so far include Reznor himself inviting fans backstage for meet and greets complete with a photo souvenir by nin's official creative KRAW. We've also learned that there are four scores in the pipe. The word "soon" is used a lot over there and we can't help but hope that means new nine inch nails music is on the way.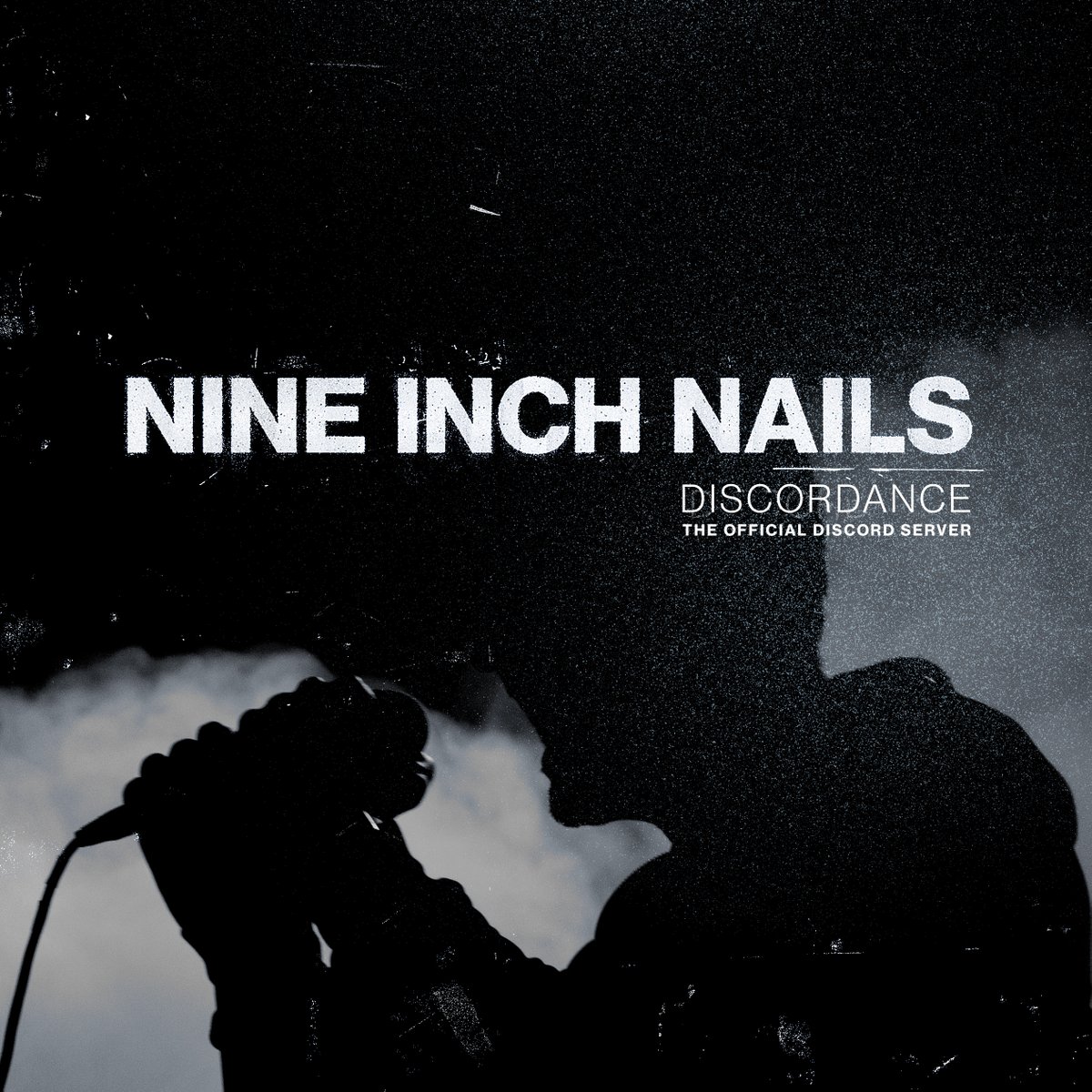 Please note the following transcripts contain spoilers for the 2022 live shows that have happened.
04-29-2022
Complied by Wulgaren
- trent's username on discord is "i'm not from this world" he has a profile pic of sinistar - game by the same people as robotron
- atticus' username is elevenfiftynine
- theres also john crawford and alessandro in the server
- kraw posted lots of pics of rehearsals as well as a video of aatchb and every day is exactly the same rehearsals (and the intro of somewhat damaged)
- trent said he loves moog matriarch
- trent said "mank vinyl come at me bro"
- atticus said they played monopoly on the bus
- atticus said that he likes all of 1000 gecs album
- there are gonna be giveaways on the server (looks like tickets for now)
Posted by cdm
Holy shit. Trez just popped in the channel bada bing bada boom @tricil going backstage.
4-30-2022
A film Trent watched recently and loved is Titane. He says it's "best to watch with no idea what it is"
https://discord.com/channels/968254749252132894/969373048950112286/969989527240327231
Trent admits to being a fan of natural born killers (the movie)
https://discord.com/channels/968254749252132894/969373048950112286/970065274772533338
05-01-2022
The true lyrics for ISN'T EVERYONE are revealed by a mod
https://discord.com/channels/968254749252132894/968287835104886794/970341568647159838
Shared by discordance community admin Rhys:
The official answer yesterday's QOTD:
The mystery lyrics nobody has successfully decoded are: I'M GONNA WATCH YOU DROWN I WANT TO LIGHT THE MATCH THAT BURNS IT ALL DOWN YOU PROSTRATE SICKNESS SEEPING CAST YOUR SPELLS ALL THE LITTLE PIGGIES CANNOT HELP THEMSELVES
05-02-2022
Compiled by bgalbraith
TR:
- back home after a grueling three date tour!
- Finish the show, get to the hotel @ 1AM, get up at 4AM for the airport.
- We have lots of scoring work to attend to, but I don't think tonight is going to be very productive...
- 4 films right now
Q: What would the score to this discord chat sound like?
TR: several 100 gecs songs playing at the same time overtop of each other.
Q: Trent do you find us annoying
TR: I find the so-far generally good natured chaos of discord preferable to a handful of people bitching and complaining on a bb